May 20 2009 8:38PM GMT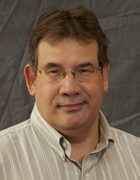 Profile: Dave Raffo
Well, NetApp found a way to make money off data deduplication without charging for its primary deduplication licenses.
NetApp acquired Data Domain today for $1.5 billion, giving it the top dedupe revenue-producing product platform after the deal closes in about two to four months.
Earlier this week, NetApp issued a release saying 7,200 customers were using its dedupe for more than 37,000 systems. But those customers aren't paying for dedupe because NetApp doesn't charge for dedupe licenses for its primary storage. It does sell virtual tape libraries (VTLs) with separate dedupe licenses, but that platform will likely be phased out now that NetApp has Data Domain's product line.
NetApp paid $25 per share in cash and stock for Data Domain, well above the $18.08 price Data Domain opened at today.
NetApp and Data Domain both count EMC as their largest competitor, and this will intensify the NetApp-EMC competition. EMC licenses Quantum's deduplication software for its Disk Library family, and also offers host-based deduplication with its Avamar software. EMC recently moved to challenge NetApp in primary dedupe by adding single instance capability to its Celerra NAS platform.
See our story on SearchStorage for more details.