Jun 16 2011 2:28PM GMT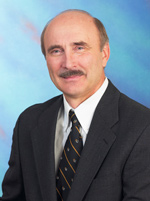 Profile: Randy Kerns
In the high performance computing (HPC) world, Lustre serves as a clustered file system meeting needs for extremely large numbers of files and extremely large file sizes. The problem is, Lustre has been used primarily for "build your own" storage systems with questionable support.
Xyratex has moved to solve this problem for HPC customers with the ClusterStor 3000. The ClusterStor 3000 is a scale-out Lustre storage system that can support tens of petabytes in capacity and from 2.5 GBps to 1TBps throughput in performance. The ClusterStor 3000 ships with Lustre integrated, as well as full support and an integrated management tool.
ClusterStor 3000 customers will have a fully supported, high performance storage system that uses the Lustre file system. The ClusterStor system also includes ClusterStor Manager, a single administrative interface that simplifies configuration and management tasks instead of requiring admins to manage individual element as in previous Lustre deployments.
Xyratex last year signaled its commitment to Lustre when it acquired ClusterStor, a startup including founding members of the Lustre team Peter Braam and Peter Bojanic. Braam and Bojanic remain at Xyratex.
Xyratex has a long history of delivering components and systems to OEMs for a wide range of products. Its OEM partners include NetApp, IBM, Dell and EMC. Offering the ClusterStor 3000 is a major step for Xyratex because it matches a need in the market for HPC storage with a complete system based on a fully supported version of Lustre.
Like Xyratex's other products, ClusterStor 3000 will be sold through OEM partners. None have signed on yet, but Xyratex executives expect it to hit the market late this year. Xyratex positions ClusterStor as competitive to Lustre-based systems from DataDirect Networks and NetApp's Engenio division.
(Randy Kerns is Senior Strategist at Evaluator Group, an IT analyst firm).