Mar 16 2011 8:36PM GMT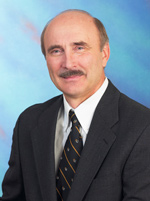 Profile: Randy Kerns
I'm always looking at how storage is perceived by the IT industry and its customers. It's obvious to me that storage is critical for successful IT, but that understanding seems to wax and wane with others. One positive indicator of the importance of storage was the IBM Pulse event a few weeks ago.
IBM Pulse focuses on service management, mostly software solutions that provide services for IT. These services involve the data center, security, facilities, and asset management. Content is divided into six streams, and each stream is divided into tracks. That provides attendees with the opportunity to check out a succession of sessions on topical areas. That also made it easy to gauge the coverage of storage in this service management conference.
I was impressed by the quantity of storage related presentations and the level of information provided. One entire track in the Service Management for the Data Center stream was dedicated to storage management. Another stream covered Security and Compliance Management and touched on storage. Product presentations were given at the level of what a systems administrator and an IT manager would need to know.
In addition to the speakers on the topics for storage, there were exhibits and labs for discussions and demonstrations. I  had interesting and lively discussions with technical people at these events. 
The importance of storage is clear among all vendors today – so much so that the discussions cross many areas that may not have included storage in the past. IBM deals with the entire scope of IT, yet its conference that is not perceived to be about storage covers a great deal of storage management software and storage systems. IBM's GM of storage Doug Balog and vice president of storage marketing Dan Galvan were at the event.
This shows that storage is a prime area of focus for IT vendors — so much so that the discussions cross many areas that may not have included storage in the past. It also shows that storage is not only a necessary piece of IT, it's a critical one.