Apr 3 2008 9:42AM GMT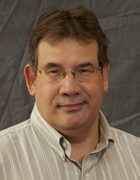 Profile: Dave Raffo
We've know for a while that Isilon had disappointing sales results in its first year as a public company. Now we know the clustered NAS vendor inflated those lackluster sales numbers through questionable sales tactics.
Isilon restated financial earnings reports Wednesday to avoid getting delisted by Nasdaq, but made embarrassing disclosures about the findings of its audit committee review in its accompanying SEC filing.
The audit review found that Isilon bumped up its sales numbers in late 2006 and last year through phantom deals and overstatements. "When persuasive evidence of an end-user did not exist, when oral or side arrangements existed, when contingencies existed with respect to the acceptance of the product by the end-user, or when resellers did not have the ability or intent to pay independent of payment by the end-user customer, this information was not properly communicated among sales, finance, accounting, legal and senior management personnel …" Isilon said in its Annual Report.
Isilon disclosed one deal with a reseller that recorded for $1.1 million although there were conditions related to the product's performance. The reseller ended up paying "only a portion" of that amount and returned the product. In another case, Isilon recognized revenue from a customer that "included a commitment from us to acquire software from the customer" (one of those side agreements) but the end-user "did not have the ability or intent to pay." Isilon also said there were times it recognized revenue "when persuasive evidence of an end-user did not exist."
On the plus side for Isilon, it made changes at the top after getting whiff of the problems late last year. Founder and former CTO Sujal Patel replaced Steve Goldman as CEO, and Isilon appointed controller Bill Richter as interim CFO to replace Stu Fuhlendorf. While Isilon's previous team seemed willing to take shortcuts, new management has taken the first tough steps to cleaning up the mess left behind.
But Isilon's problems aren't over.  Its recent disclosures could make it tough to defend shareholder class action lawsuits accusing Isilon of being dishonest in filings before its IPO. And it must restore confidence among customers at a time when it faces much more competition than it did a year ago.
Isilon execs get a chance to explain their strategy for improving their prospects when they host an earnings call this afternoon.