Jun 2 2011 6:29PM GMT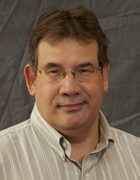 Profile: Dave Raffo
Whenever there is talk of storage acquisitions – which is just about all the time these days – the name of Brocade comes up. The switch vendor was believed to be high on Hewlett-Packard's shopping list until HP bought Ethernet switch vendor 3Com instead in late 2009. Since then, talk surfaces every so often that Dell might pick up Brocade for its Fibre Channel and Ethernet networking gear.
Canacord Genuity financial analyst Paul Mansky raised the issue again today when he put out a report suggesting that Dell may be ready to drop as much as $5.5 billion on Brocade. Mansky wrote the acquisitions of EqualLogic, Compellent and Perot Systems gave Dell storage, servers and services but left it without the networking piece of the IT stack. Outside of some low-end Ethernet switches it develops, Dell gets most of its networking devices through OEM deals with Brocade and Juniper Networks.
Dell is looking to move from a PC-centric company to an enterprise player. " … given [that] networking will most likely be among the most critical sources of intelligence helping to re-shape the horizontal/physical layers into a virtual/vertical stack, not owning this [networking] technology puts Dell at risk of simply hopping from one commoditized business into another," Mansky wrote.
Mansky maintains Brocade is the right target for Dell because Juniper is mostly a service provider and that is not Dell's business, while other alternatives such as Extreme Networks and Force 10 don't have enough market share to be worthwhile. Brocade is also the only vendor among those to have a foothold in storage. "Brocade owns Fibre Channel (70% share), exceptionally tight support for which is a must (our view) in a converged world," Mansky wrote. "Net, Fibre Channel is high ROI, legacy Ethernet is low investment and converged products (recently introduced) are the growth engine."
Mansky believes Dell should act now as the PC market is expected to decline at a faster rate and Dell has $7 billion in cash. He said a price of $10 per share is possible for Brocade, bringing the deal to $5.5 billion.
There is a risk for any storage vendor that buys Brocade. Such a deal could prompt competitors to push sales of Cisco FC switches, taking away much of Brocade's revenue. A year ago, that risk was less for Dell because its partner EMC could be counted on to continue to support Brocade as well as Cisco. But the EMC-Dell storage partnership has fallen apart and EMC is a close ally of Cisco. However, as Mansky pointed out, Cisco has angered IBM and Hewlett-Packard (as well as Dell) by getting into the server business. That makes those vendors more likely to stick with Brocade for its storage products, which make up most of its revenue.