Aug 29 2008 11:36AM GMT

Profile: Beth Pariseau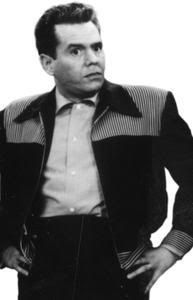 IBM. What to make of them these days when it comes to storage?
It's a question I've heard asked a lot this week in my conversations with industry watchers and in my blog reading. Much of it came in the wake of the leak (again) on IBM's European website of information about an upcoming product announcement.
 "This now makes two 'new platform' storage announcements from IBM where they simply post a Web page regarding a completely new storage product on their European site and call it a day," wrote Chuck Hollis in a blog post that got the word out about the leak. "Has IBM decided to focus its marketing efforts elsewhere, and decided not to bring much attention to their … storage business?"
The "announcement" of the XIV clustered block storage array in similar fashion earlier this month prompted similar head-scratching, and, more worrying if I'm IBM, analysts have begun to sit down and dig through the XIV specs they've released to the market without a single PR person or marketeer accompanying it with a message.
"Where's the beef"? is the phrase I've heard used at the end of the analysts' analyzing. Robin Harris's StorageMojo blog post is a pretty good representation of the questions I'm also hearing from others in the wider market.
"I hope there is a cohesive strategy behind the XIV product. But so far I'm not able to even guess what it might be," Harris concluded. "Maybe the decades of warfare between geeks and suits has so totally paralyzed the product marketing function that even the normal IBM facade can't cover the cracks. It must be something."
I'm no PR expert, but I have to believe this is what you have PR and marketing for – to at least try to counteract speculation like this. I've heard differing opinions on the reasons for the leaks this week–some close to Hollis's, and others who say IBM has always done this kind of pre-release Web posting (other companies, like Hewlett-Packard, have been known to do it, too) . The problem is, there are many more people nowadays scouring the Web for every morsel of information they can dig up. And IBM's competitors can quickly criticize those products via blogs, putting spin on IBM's products before IBM does.
Perhaps the most perplexing part is that IBM is just letting rivals take their shots. As far as I can tell, they haven't responded at all to the criticisms levied by competitors and analysts. And I can't figure out why that would be. The cat's out of the bag. The specs are out there. Pretending it hasn't been announced yet and declining comment isn't going to change that.
This isn't the first wondering I've done this year about IBM. I've also wondered what the deal is with their DS6000 array (about which I've been assured it's still in existence, but not much more information is forthcoming). I've wondered what the deal is with thin provisioning for the DS8000. My news director, Dave Raffo, asked them what the deal is with MAID, dedupe and thin provisioning at this year's SNW, and got a lot of fairly vague answers.
In fairness, IBM has since acquired Diligent Technologies, finally adding dedupe to their backup hardware product line. But in the dedupe wars (which you can bet are still raging), IBM has been relatively silent.
Instead, yesterday, they sent out a press release saying they've developed and tested SSDs at 1 million IOPS. The press release is chock-full of verbiage about how much more technical and expert IBM researchers are and what a wealth of knowledge IBM brings to the SSD table, none of which I doubt.
But the thing is, that's it. They've tested these things as part of Project Quicksilver. IBM labs are the studliest and most advanced in the world. The end, except for an intriguing but vague passage about some future products —
IBM Research has developed breakthrough data center provisioning technology that automatically understands and balances the utilization of diverse storage components in the information infrastructure, including solid-state storage. Additionally, to get the most value from high performance system resources in storage, IBM Research patented key technologies that help maintain required quality-of-service for higher priority applications.
I asked an IBM spokesperson when we'll see product come out based on what was tested for this press release, and got the following response. "To clarify, there is no timeline/commercialization plan to discuss at this time and we're not announcing a specific product." As for the management software (I'm assuming), "we're not going into specifics at this point."
To be fair, I've heard some criticism recently of other vendors coming out with product pre-announcements months before product availability. But everyone in the industry has by now either launched or announced they will launch solid-state support. IBM, with its server business and experience developing memory technology, ought to be ahead of this pack. Instead, despite the fact that it's clear they wouldn't be testing such a thing if there were no potential revenue stream attached, they aren't saying much else about it.
Maybe the folks running IBM storage think they don't have to say anything. They're still an established behemoth with a large, loyal customer base. The phrase "no one ever got fired for buying from IBM" is still thrown around, and IBM officials have argued that customers are willing to wait to get whatever technology is fashionable until they can get it in vetted form from IBM. Given its ginormous customer base, IBM says, its testing and QA processes are much more involved than other vendors, and hence, it takes longer for new technologies to hit the streets from IBM – but customers are willing to wait for the extra assurance.
Good points all, and storage buyers are a conservative lot. But IBM spent $300 million on a product it hasn't yet promoted except to cast it as the new crown jewel of Big Blue storage. Meanwhile, people in the marketplace are beginning to tear it apart before anyone sees a PowerPoint slide. People are beginning to wonder if it wasn't really Moshe Yanai IBM was after, and that they had to buy his startups to get him. People are starting to speculate about what's going on internally at IBM – about a battle between geeks and suits, or that IBM is ashamed of its storage products and therefore hiding them, competitors are having a field day, and IBM's doing nothing to counteract any of it.
What is the deal?