Jul 29 2010 2:48PM GMT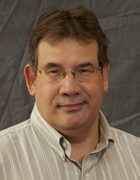 Profile: Dave Raffo
IBM made its long-rumored acquisition of primary data compression vendor Storwize today. Word first got out more than a month ago that IBM would pay $140 million for the privately held Storwize as storage vendors are moving to put together their primary data reduction strategies.
IBM expects the deal to close by the end of September. It did not disclose financial terms.
The IBM-Storwize acquisition comes less than two weeks after Dell bought Ocarina Networks, which had been seen as Storwize's main competitor although the vendors use different methods to shrink data.
The Storwize STN-6000 appliance works with NAS systems, including the IBM N series (rebranded NetApp storage) and Scale Out Network Attached Storage (SONAS).
In a letter emailed to "friends of Storwize" today, Storwize CEO Ed Walsh said IBM will continue selling Storwize's STN-6000 appliance while expanding the platform. Storwize has been working on adding block storage reduction to go with its traditional file compression, and that apparently will continue under IBM.
"Storwize will continue to sell and deploy its STN-6000 series of products and support CIFS and NFS protocols," Walsh wrote. "Additionally, the Storwize product will continue to evolve to support additional storage systems and additional protocols. … Under IBM we will continue to deliver capacity optimization without compromise to you, across more storage platforms, and to additional new customers."
IBM's press release issued today said it found Storwize attractive because it compresses primary data – files, virtualization images, and databases – and lets customers store up to five times more.
IBM already has backup deduplication technology in its ProtectTier virtual tape library (VTL) software and Tivoli Storage Manager (TSM) application.
IBM claimed Storwize has more than 100 customers including Mobileye, Polycom Israel, Shopzilla, and Sumitomo Mitsui Construction.
For more on this story, check out SearchStorage.com.