Jan 22 2010 6:48PM GMT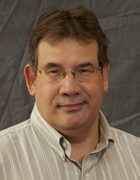 Profile: Dave Raffo
IBM wants everybody to know it is still advancing its tape storage systems, even as newer technologies such as 6 Gbps SAS and solid state drives (SSD) are poised to make their mark on enterprise storage.
IBM today said its Zurich IBM Research lab in tandem with FujiFilm has demonstrated technology advances that increase the density of tape 44 times from what is possible in today's LTO-4 cartridges.
IBM scientists say they have recorded areal data at a density of 29.5 billion bits per square inch on an advanced prototype tape. That density would enable cartridges to hold up to 35 TB of non-compressed data.
IBM Fellow Evangelos Eleftheriou says the demonstration involves new dual-coated particulate magnetic tape from FujiFilm that uses an ultra-fine, perpendicularly-oriented barium-ferrite magnetic medium. The new tape enables high-density data recording without using expensive metal sputtering or evaporation coating methods. It also involves advanced servo control technologies for more accurate head positioning, allowing a 25-fold increase in the number of data tracks that can fit onto a half-inch wide tape. Other advances include new signal processing algorithms for the data channel and new head technologies for low-friction giant magnetoresistive (GMR) read/write head assemblies.
Eleftheriou said his team surpassed its target of achieving 20 billion bits per square on tape by 2009 by hitting 29.5 billion. The previous record set in 2006 was 6.7 billion. The team's next goal is 100 billion bits per square inch.
"We're now in position to set the bar higher," Eleftheriou said. "This demonstrates that tape has a lot of life left."
So when will we see the results of this higher density in shipping products?
"I don't know," Eleftheriou said. "I'm a scientist, not a product guy."