Oct 3 2012 2:46PM GMT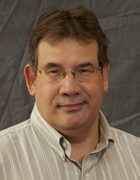 Profile: Dave Raffo
IBM today upgraded its flagship storage system, the DS8870 high-end enterprise array. The big additions are the use of 16-core Power7 controllers and support for 1 TB of usable system cache, which IBM claims gives the DS8870 three times the performance of the DS8800 it replaces.
Ed Walsh, VP of marketing and strategy for IBM storage, said the enhancements allow the DS8870 to perform analytics faster and represent more than a step upgrade from the DS8800.
"The platform is brand new," Walsh said. "I think it should be called the DS9000. We can do operational analytics faster. This allows us to be predictive."
Outside of the processor, however, the DS8870 has a lot in common with the DS8800. They support the same number of drives and capacity (2.3 PB), sixteen 8 Gbps Fibre Channel or FICON ports and from two to 16 host adapters. Other improvements include the DS8870 ships with all Full Disk Encryption (FDE) drives (customers can turn off encryption if they don't want it) and greater VMware vStorage API for Array Integration (VAAI) support than the DS8800.
The performance boost will have to be impressive for IBM to compete with EMC's VMAX and Hitachi Data Systems Virtual Storage Platform (VSP), considering that IBM has been dropping storage market share to those vendors.
IBM submitted benchmarks to the Storage Performance Council (SPC) to validate its performance claims. The DS8870's SPC-2 score of 15,423.66 MBps is the highest for that benchmark, which measures aggregate data rate for large file processing, large database query and video on demand workloads.
For maximum I/O request throughput, the IBM DS8870's SPC-1 score was 451,082.27 IOPS, the top score for an enterprise array without any solid-state drives (SSDs). The DS8870 does support SSDs, but none were used in the benchmark testing.
EMC doesn't submit benchmarks for VMAX. The HDS VSP had an SPC-2 score of 13,147.87 last month and an SPC-1 score of 269,506.69 last November. However, HPS had better price/performance scores on both benchmarks because the systems it used cost roughly half of IBM's for both tests.
Analyst Greg Schulz of StorageIO Group said the performance boost is expected of a new system but said the FDE support can also prove valuable.
"What catches my eye in addition to the usual performance and capacity improvements are the standard support for full disk encryption (FDE) to protect data at rest, and to also reduce the TCO and improve the ROI for storage systems when it comes time to dispose of hundreds and thousands of disks," he said. "Depending on how it's deployed, FDE has the potential to shave not just hours, but days and weeks off of the time or cost associated with running secure erase at the end of a product's useful life. That's something that organizations should be doing."