Aug 23 2010 1:49PM GMT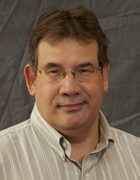 Profile: Dave Raffo
Hewlett-Packard isn't going to just let Dell walk away with 3PAR.
HP outbid Dell today for the thin provisioning storage pioneer. HP offered $24 per share in cash for a total of $1.6 billion, trumping Dell's bid of $18 per share and $1.15 billion made public last week.
HP's offer was approved by the board, and it hopes to close the deal by the end of the year. A letter from HP chief strategy and technology officer to 3PAR Dave Scott revealed that HP made a previous offer for 3PAR, which apparently was below Dell's bid.
"We've been working on this deal for some time," HP storage chief Dave Donatelli said today during a conference call with financial analysts. "It's been part of an active M&A process."
Donatelli also said he considered 3PAR's product portfolio a fit for midrange customers, although 3PAR sold mostly into enterprises. That could mean HP doesn't necessarily see 3PAR as a replacement for the XP enterprise system that it sells through an OEM deal with Hitachi, and it may end up replacing HP's EVA line instead.
Dell has not yet responded, but the situation is now similar to the battle between EMC and NetApp for Data Domain last summer. NetApp made the first bid, EMC responded, and NetApp raised its bid slightly before EMC walked off with Data Domain for $2.1 billion. But while EMC is substantially larger than NetApp and was heavily favored in a bidding war, HP and Dell are more evenly matched.