Oct 16 2014 10:34AM GMT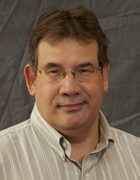 Profile: Dave Raffo
Tags:
Object storage vendor Scality has scored a reseller deal with Hewlett-Packard, which the private company's CEO said will greatly expand its global reach.
Scality and HP have worked together closely in the field, and a lot of Scality's Ring software runs on HP Proliant servers.
"We've been working with  all the server vendors since the beginning," Scality CEO Jerome Lecat said. "HP has been the most proactive in coming up with a server that fits our industry."
HP sells Scality software on the ProLiant SL4540 and DL360p Gen 8 servers.
Lecat said Scality has more than 40 PB of customer data deployed on HP servers. Scality-HP customers include DailyMotion, TimeWarner Cable and European television station RTL2, he said.
Lecat said the deal is crucial for Scality because "we're still a relatively small company, and we do not have thousands of sales people around the globe like HP does."
The deal is not exclusive. HP sells its own StoreAll product with object storage, and it also works closely with Cleversafe. There is no formal reseller deal with Cleversafe, but it is featured alongside Scality on HP's object storage software for ProLiant web page.
Lecat said Cleversfe's dsNet object storage is more suited for long-term archives while Sclaity Ring is for active applications such as email and video archiving.
"We don't see ourselves as an object storage company," Lecat said. "Object storage companies only focus on archiving. Our ambitions are larger than that. We have a lot of media companies running video on demand, consumer web mail and other applications. We're not just deep and cheap archiving."