Mar 9 2011 4:15PM GMT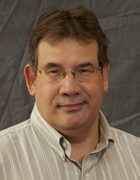 Profile: Dave Raffo
NAND flash start-up Fusion-io is looking to go public, thanks to early success that it owes in a large part to Facebook.
Fusion-io filed a registration form for an initial public offering (IPO) today, declaring it wants to raise up to $150 million. The company has raised $103 million in venture capital funding.
The move is no surprise, considering Fusion-io CEO David Flynn and board member Steve Wozniak have been dropping hints about its rapid revenue growth. Fusion-io's S-1 filing shed light on its sales of its PCIe-based flash cards that are sold mostly through OEM deals with server vendors Dell, Hewlett-Packard and IBM.
Fusion-io claims it had $36.2 million in revenue for its fiscal year that ended in June of 2010, and another $58.2 million in the last six months of 2010. Those numbers were up from $10.1 million for fiscal 2009 and $11.9 million in the last six months of that year. Fusion-io is losing money, which is common for storage companies when they first go public. The vendor lost $31.7 million for fiscal 2010, $8.2 million over the last six months of last year and a total of $77.1 million in its history.
Fusion-io's ioMemory hardware creates a high-capacity memory tier and integrates with its VSL virtualization software. It also has directCache automated tiering software and ioSphere platform management software in customer trials.
Who's buying Fusion-io products? Mostly Facebook and one other unidentified customer. Fusion-io's filing said Facebook is its largest customer and accounted for a "substantial portion" of its revenue from late last year, and that will continue through the end of this month before trailing off. The other large end user customer is also expected to make large purchases through the end of this month and then decline. Facebook's purchase came through one of the server vendors, because Fusion-io said 92% of its revenue for the last half of 2010 came from its OEM partners – up from 75% for fiscal 2010.
Investment banker Credit Suisse, one of the IPO underwriters, has also said it is using Fusion-io cards with its trading platform.
There is no shortage of enterprise Flash vendors today, especially those selling solid state drives (SSDs). Fusion-io's filing listed EMC, Hitachi Data Systems, NetApp, Intel, LSI Corp., Micron, Samsung , Seagate , STEC, Toshiba Corp. and Western Digital as competitors. Those are just the public companies. Other private companies coming up behind Fusion-io include Violin Memory, Alacritech, and Texas Memory Systems.