Dec 2 2010 8:27PM GMT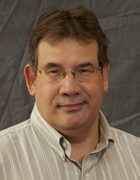 Profile: Dave Raffo
While storage vendors are paying a lot of attention to object storage these days, a new report from Forrester Research points to limitations that make the technology the wrong choice for many organization's storage requirements.
The report, "Prepare for Object Storage in the Enterprise, defines object storage as "Storage of data that is broken into distinct segments, each containing a unique identifier that allows for retrieval and integrity verification of the data."
The report isn't anti-object storage. It points out object storage systems' value in the areas of massive scalability, greater custom control over data, the ability to reduce management and hardware costs, and its WORM and shared tenancy features. It also recommends object storage for certain workloads. But it also looks at the downsides that need to be considered before adopting an object storage system.
"Poor performance, high data change rates, capacity sprawl, and lack of standards will prevent object storage from becoming ubiquitous, but it has the potential to significantly improve storage economics, ease of use, and control when mapped to the right workloads," wrote the report's lead author Andrew Reichman.
The right workloads, according to the report, include archiving, cloud storage, Web 2.0 and imaging applications. In other words, you shouldn't be using object storage systems for databases.
As for drawbacks, Reichman writes that object storage focuses on data movement, high scalability and automation but not performance. "Performance, measured in inputs/outputs per second (IOPS) is not the strong suit," he writes. "Put simply, object storage is just not designed as a replacement for SAN storage, deployed where high transactional performance is paramount."
He adds that object storage's use of unique identifiers is "not the most efficient design for data that gets edited frequently." So while it's good for picture or audio files that usually aren't modified after creation, it's not so good for databases and collaborative files.
And while file system vendors follow consistent standards and formats, there is no standard for object APIs. "In the end, the benefits of objects may take a back seat to the consistency and familiarity of files, unless the industry can get together on standardization," Reichman wrote.