Dec 23 2013 1:57PM GMT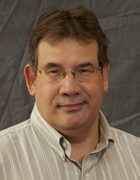 Profile: Dave Raffo
Tags:
Seagate did its last-minute Christmas shopping in the U.K., picking up hard drive testing and OEM storage enclosure company Xyratex today for $374 million.
Instead of making a big solid-state move like industry people keep waiting for, Seagate instead went deeper into hard drive technology with Xyratex.
Seagate did not hold a conference call to discuss the deal, but it's press release said the deal will strengthen its supply and manufacturing chain for disk drives and guarantee access to capital equipment. Seagate intends to run Xryatex as a standalone business.
"As the average capacity per drive increases to multi-terabytes, the time to test these drives increases dramatically," Seagate VP of operations and technology Dave Mosley said in the release. "Therefore, access to world-class test equipment becomes an increasingly strategic capability.
Xyratex enclosures are used for Dell EqualLogic, Hewlett-Packard 3PAR StoreServ and IBM StoreWize and XIV storage arrays. NetApp recently ended its OEM relationship with Xyratex.
Seagate and its main enterprise rival Western Digital were Xyratex hard drive testing customers. It is unlikely that the Western Digital relationship will continue.
Xyratex in the past two years also began selling ClusterStor high performance computing systems based on the Lustre file system. ClusterStor systems are sold by Cray, Dell, HP and others.
Xryatex is a public company that reported $638 million in revenue through the first nine months of 2013. That was down from $992 million over the same period in 2012, with the end of the NetApp deal causing much of the decline. Xyratex has been profitable this year, but unhappy investors prompted the company to replace CEO Steve Barber with Ernie Sampias in April and called for it to look for a buyer.
Seagate expects the deal to close in the middle of 2014.