Aug 15 2012 10:32AM GMT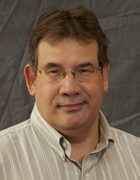 Profile: Dave Raffo
Pure Storage closed a $40 million funding round today, and plans to expand sales, marketing and product development to try and win in a crowded and competitive field of flash array vendors.
The D funding round brings Pure's total to $95 million. Index Ventures led the round with previous investors Greylock Partners, Redpoints Ventures and Sutter Hill Ventures contributing. Index Ventures' Mike Volpi joins Pure's board and will serve as a strategic adviser.
"We weren't hurting for money, but frankly our market is happening and opening up quickly," Pure's VP of marketing Matt Kixmoeller said. "We're just ready to hit the gas pedal."
Kixmoeller said the funding will be used to expand marketing into Europe and Asia, and to accelerate the startup's product roadmap. "We'll be hiring aggressively," he said.
The money can come in handy. The all-flash storage competition has greatly expanded since Pure first came out of stealth with its FlashArray platform a year ago. Just this week, two more vendors joined the fray – Skyera came out of stealth and Tegile Systems added an all-flash system to go with its hybrid arrays.
They join a list that includes Violin Memory, Nimbus Data, Kaminario, Whiptail, Texas Memory Systems, Greenbytes and SolidFire. And that doesn't include the major storage vendors, who mostly sell hybrid systems now but are moving into all-flash either in their legacy platforms (Hewlett-Packard's LeftHand and 3PAR flash arrays) or with new technology (EMC with its XtremIO acquisition).
Pure, which built its arrays from the ground up for flash, will announce its second-generation software capabilities by the end of the month, according to Kixmoeller.