Apr 16 2009 3:39PM GMT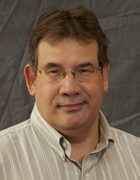 Profile: Dave Raffo
Cisco provided more details of its Unified Computing System today, including pieces of its FCoE strategy.
The UCS building blocks include 6100 Series Fabric Interconnects, which Cisco calls "FCoE capable." The UCS Manager sits on the Fabric Interconnects, which can be clustered for high availability. The Fabric Interconnects use the same ASIC as Cisco's Nexus switches and connect to Fibre Channel and 10-Gigabit Ethernet switches.
Cisco will also offer FCoE Converged Network from QLogic, Emulex, and Intel inside its UCS blade severs Shockingly, Brocade's recently launched CNAs don't fit into Cisco's plans.
Brocade's recent rollout of CNAs and FCoE switches and the Cisco UCS devices set to roll out around June serve as a further reminder that the FCoE puzzle is coming together. Storage vendors slowly getting into the act, too. EMC's new Symmetrix V-Max system has native FCoE support. NetApp has pledged native FCoE support for its arrays and supports the protocol now through a free upgrade to its Data OnTap operating system.
NetApp and EMC have been the only storage array vendors to address FCoE so far, but Cisco's director of product management for the Server Access and Virtualization Group Paul Durzan says "We're working with all the major storage vendors. We don't intend to be exclusive of other people." Durzan says that list includes storage systems from Cisco's new server rivals, IBM and Hewlett-Packard.
From storage vendors' perspective, however, early support for FCoE amounts mostly to future-proofing their systems.
"The important thing for us is to support it now," says Dave Donatelli, president of EMC's storage division. "Typically, these are gradual transitions that take time. I don't think you'll see mainstream use before 2010."
StorageIO Group analyst Greg Schulz says people who actually use FCoE now are "either getting a really good deal, among the Cisco faithful, or like to try things early" but says storage and network admins definitely have the converged protocol on their radar.
"We're about ready for the real game to begin with FCoE," Schulz says. "You can make the technology case, but how do you pay for it? Is it something you want to have, or something you need to have? That's what people are asking now."