Apr 30 2009 6:48PM GMT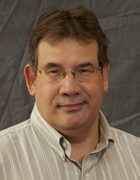 Profile: Dave Raffo
We don't know yet what Emulex's board will do about the takeover offer from Broadcom, but Emulex management hardly seems resigned to becoming the Fibre Channel piece of a larger vendor's convergence strategy.
Since Broadcom went public with its move on Emulex last week, Emulex executives have been positioning their company as one with enough Ethernet capability to successfully compete with Broadcom and others on that front.
The new spin started on the Emulex earnings call Monday night. "The cornerstone of our strategy is the converged data center, based on 10-gig Ethernet technology," CEO Jim McCluney said. "Our converged data center network is one that unifies IP and storage networking over a single wire."
McCluney said the strategy revolves around its OneConnect Universisal Converged Network Adpaters and OneCommand management platform. Both rely on 10-Gigabit Ethernet for iSCSI, Fibre Channel over Ethernet (FCoE) and enhanced Ethernet.
With ASICs it gained through a joint development partnership with startup ServerEngines, Emulex claims 16 10-Gigabit Etherenet-based cards, five 10-GigE NIC design wins, three 10-GigE iSCSI adapter wins, and four Fibre Channel over Ethernet (FCoE) design wins with OEM partners.
"While we're not in a position to announce the details of these wins, we believe some of them have come at the expense of our leading competitors, including Broadcom," McCluney said.
Financial analysts on the call got the point. "On numerous occasions during the earnings call, Emulex alluded to 10GbE, iSCSI, and FCoE-based, Tier 1 OEM design wins, suggesting the company may not require additional Ethernet-based expertise to compete well in the ongoing unified fabric adoption cycle," analyst Amit Daryanani of RBC Capital Markets wrote in a note to clients.
So when I spoke to Emulex chief marketing officer Steve Daheb this week about the company's strategy, it was no surprise he declared Emulex an Ethernet company.
"People are saying,' You're kidding me, you guys have done the Fibre Channel thing, now you tell me you're winning 10-gig NIC deals, Ethernet-based deals?'" he said. "And we are."
Daheb added that Emulex isn't abandoning Fibre Channel. It will add encryption and security features to its HBAs, and will support the FC roadmap beyond 8-Gbps.
"We continue to invest in Fibre Channel," Daheb said. "We have 8-gig HBAs today, and we'll be a player in 16-gig Fibre Channel."
But Emulex sees there is more to the world than FC. It could even conceivably follow its HBA rival QLogic into InfiniBand.
"It's something we're watching carefully," Daheb said. "We see InfiniBand for inter-switch clustering catching on. But we're betting on Ethernet here. With the low latency [of enhanced Ethernet], you get a lot of those same benefits as InfiniBand."