Apr 19 2012 9:13AM GMT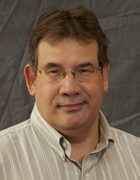 Profile: Dave Raffo
EMC executives today said the price increase for hard drives put into place late last year will continue for most of this year. They also confirmed expectations that a new high-end Symmetrix VMAX storage system and the "Project Thunder" flash caching appliance are coming soon.
Despite a seven percent revenue growth to $3.7 billion for information storage products last quarter, EMC CFO Dave Goulden said during the vendor's earnings call that it struggled to meet demand for high-capacity hard drives. Goulden said the drive shortage caused by Thailand floods last year is improving, but EMC will keep its 5 percent to 15 percent price increases at least into late 2012.
"There were and still are constraints in nearline drives," he said. "We got the drives we needed to make our numbers, but nearline drives came in late and we had to do some balancing to meet supply and demand. There will be constraints in certain classes of drives the entire year."
Goulden said he doesn't think the drive shortage cost EMC any customers because "everbyody's in the same boat when it comes to drive availability."
His comments were in line with Seagate's claims during its earnings call earlier in the week that the shortage has eased for some drive types, but high-capacity nearline drives are still restricted.
Despite its revenue growth last quarter, EMC's high-end storage declined 10 percent from last year. EMC execs said that was largely due to an unusually strong first quarter in 2011, but EMC CEO Joe Tucci agreed with an analyst who asked if it might also be caused by customers waiting for a VMAX product refresh.
Pointing out the current VMAX platform launched three years ago, Tucci said, "our customers are expecting a new high-end product. We don't want to ruin our announcement, but customers expecting that will not be disappointed. It's coming soon."
Tucci also said more details on Project Thunder will be disclosed at EMC World next month, and it will go into beta over the next few months. EMC COO Pat Gelsinger added that he considers the Project Thunder shared storage appliance more lucrative then the VFCache "Project Lightning" host-based PCIe flash card launched earlier this year, because Project Thunder is more in line with EMC's storage background.
"A Thunder-like appliance is an easier product for the EMC sales force," he said. "There is a lot of interest for the Thunder appliance in many use cases. We've accelerated our internal activities for VFCache, Thunder, the use of MLC [multi-level cache], and hybrid arrays. A large majority of the industry will be hybrid arrays for the long term."
Tucci added that EMC is committed to all types of flash – including solid-state drives (SSDs) in storage arrays, 100 percent flash arrays, and hybrid arrays – as well as Fibre Channel and SATA hard drives. "For sure, information storage is not a one-size-fits-all world," he said.
Tucci also addressed another favorite EMC topic, the cloud. He said private clouds will be the most popular type of cloud for a long time, but "we believe the world [eventually] is going to be hybrid. Customers are working on virtualizing and private cloudizing tier one applications in significant numbers. That's where the action is. But when customers get to peak times they'll push some apps out to the public cloud so they don't have to buy capacity for peak times."
Other tidbits from the EMC call:
• Isilon revenue nearly doubled from last year, with the help of a 28 PB purchase from a web company.
• VNX unified storage systems has brought EMC nearly 6,000 new customers since it launched in early 2011.
• Revenue from midrange products (VNX, Data Domain, Avamar, Isilon) grew 26% year over year.