May 9 2011 6:40PM GMT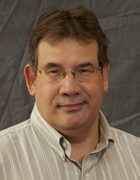 Profile: Dave Raffo
LAS VEGAS, Nev. – The first big storage product launch at EMC World is "Project Lightning," code-name for a PCIe flash-based server cache device to accelerate performance of its storage systems. It was one of several solid state drive (SSD) products EMC previewed Monday at the show. Project Lightning is scheduled to ship in the second half of the year.
The vendor said it would qualify multi-layer cell (MLC) SSDs for its storage arrays this year, and deliver all-Flash Symmetrix enterprise systems by the end of next month and an all-flash VNX unified system this year. EMC also created a flash business unit to develop new technologies and manage partner and supplier relationships.
EMC began shipping single-layer cell (SLC) flash on its Symmetrix systems in 2008, and claims it has shipped nearly 14 PB of flash capacity in storage arrays since last year. The vendor said half of its VMAX and VNX systems orders now include flash capacity.
EMC has not shipped PCIe flash or MLC, which is lower-cost flash than SLC but comes with performance and reliability tradeoffs. EMC rival NetApp ships a PCIe based Flash Cache product in its storage arrays that is the main focus of its SSD strategy.
Storage vendors have increasingly turned to MLC to try and spur SSD sales, which still meet resistance because of the price.
"EMC will enter the server flash business," EMC president Pat Gelsinger said of Project Lightning during his keynote address today. "We'll take flash and put in in the server so it acts as server DAS or server cache."
During a media briefing after his keynote, Gelsinger would not say if EMC is working with Intel on Project Lightning. According to leaked Intel roadmaps, the chip vendor is working on PCIe flash products. "This is an EMC product," Gelsinger said. "Obviously Intel is one of our most core technology partners, but Intel hasn't announced its plans yet so it would be premature to announce any partnerships.
Gelsinger also said EMC would integrate its FAST automated tiering software with the PCIe card to optimize data placement.
 Gelsinger pointed out Project Lightning is server-side flash, while NetApp's Flash Cache is in the storage. "We will offer flash in the server as DAS or cache and build a connection to extend flash intelligence into the storage array or server," he said. "Flash Cache is just storage-side cache, it's largely what FAST already does."
EMC rolled out a few other products today:
The Isilon NL-108, the biggest version of its nearline NAS platform, scales to 108 TB with 36 3 TB drives in one system and can scale to 15.5 PB with a 44-node cluster. Isilon also rolled out SmartLock, a policy-based retention software designed to prevent accidental deletion of data.
Atmos 2.0 has improved performance for object ingestion, GeoParity software for moving data across Atmos deployments, GeoDrive software that lets Windows users move data t the cloud and an Amazon S3 interoperability API that lets S3 customers use Atmos.
Three GreenplumHD appliances integrate Hadoop open source software for distributed applications with large data sets. The appliances run Hadoop as a virtual appliance or on a Greenplum hardware appliance.