Jan 26 2016 9:00AM GMT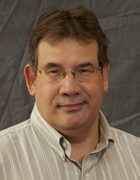 Profile: Dave Raffo
Tags:
EMC today launched Elastic Cloud Storage 2.2, making its object storage platform more mature as it prepares to take over use cases from EMC's other object storage products, Atmos and Centera.
ECS is available as a software-only product or packaged on an appliance. The software is the ViPR software-defined storage data plane and the hardware is an x86 server.
EMC launched ECS in 2014 and brought out ECS 2.0 last May.
ECS 2.2 adds native NFS support to go with its previous support for Amazon S3, OpenStack Swift and Hadoop Distributed File System (HDFS). Native NFS support allows ECS to handle file storage without a file gateway. EMC also enhanced the search capabilities, claiming ECS can search metadata across exabytes of unstructured data without a dedicated database. For security, EMC added data at rest encryption.
"We feel ECS now has anything you might want from an object storage platform," said Manuvir Das, senior vice president of EMC's Advanced Software Division.
Das said the metadata search "opens up an Internet of Things use case. We have automotive customers storing telemetry data from vehicles. Those are small pieces of large volumes of data. They can throw that into scalable object storage and search the metadata."
He said EMC has shipped more than an exabyte of ECS storage, mostly on hardware appliances. He said there are three main types of customers. Traditional enterprise shops are using ECS for a low-cost archive as well as storage used to develop new applications. Service providers use it to build object-based clouds to compete with popular public clouds, and content providers creating cloud apps deploy ECS for scalable storage.
EMC has two other types of object storage – Centera for compliance-related data and Atmos for the cloud. Das said EMC continues to support and upgrade those applications, but it sees ECS as its object storage of the future.
"All roads lead to ECS," he said. "Almost all the use cases across Atmos and Centera are heading to ECS. With version 2.2, the ECS feature set can do anything Atmos and almost everything Centera can do. Centera has advance compliance features that ECS does not yet do, but those are covered on the ECS roadmap."