Jan 9 2014 8:55AM GMT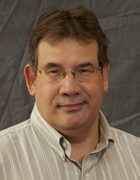 Profile: Dave Raffo
Joe Tucci found a way to make David Goulden EMC CEO without giving up his own CEO post.
EMC Wednesday named Goulden CEO of EMC Federation, which consists of EMC's core storage business. Tucci remains chairman and CEO of EMC Corporation, which includes EMC Federation plus EMC-owned VMware and platform-as-a-service startup Pivotal.
Goulden's promotion probably won't mean much in terms of his job function. He already served as president and chief operating officer of EMC Federation since July of 2012. He also still performs many of the functions of chief financial officer, a job he held for the previous seven years. That means he was already running most of the major areas of EMC Federation. The promotion does give Goulden experience as CEO, which could help him convince the EMC board that he is ready to take over Tucci's job when Tucci retires.
Goulden isn't the only CEO inside EMC primed to replace Tucci, though. VMware CEO Pat Gelsinger and Pivotal CEO Paul Maritz are also candidates, and both are also mentioned as outside candidates as the next Microsoft CEO.
Goulden's relationship with Tucci pre-dates his 11-year tenure at EMC. They worked together at Wang Corp. before joining the storage giant.
Tucci may shed light on his current retirement and succession plans during EMC's earnings call later this month. He had announced a few years ago that he would retire at the end of 2012, but he's still around and EMC in late 2012 extended his contract through Feb. 2015. His replacement is expected to come from within EMC Corp.