Aug 8 2011 3:02PM GMT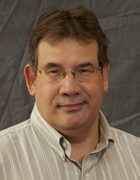 Profile: Dave Raffo
Brocade last Friday said its earnings last quarter fell short of its forecast, leading to questions about whether this is a sign of an overall slump in storage sales. Brocade is the market leader and one of two major vendors of Fibre Channel (FC) SAN switches (Cisco is the other FC switch vendor), and FC switches are a staple of SAN implementations.
Brocade's preliminary results call for revenue of about $333 million to $336 million in storage gear revenue, which is a five percent to six percent year-over-year decline instead of the three percent to five percent increase the vendor originally projected. The new figures also represent a drop of 14 percent to 15 percent from the previous quarter. Brocade's FC sales usually decline no more than two percent for the quarter ending in July. Brocade's Ethernet sales also missed expectation although they will still be up at least 12% from last year.
It's hard to say exactly why Brocade missed its sales goals, but there are three possibilities: FC SAN sales have dropped n recent months, Cisco has picked up market share, or Brocade has internal problems that caused it to miss its forecast.
Part of the problem is because Brocade sells its products through OEM deals with storage vendors, it has less clear expectations of coming sales than vendors who sell directly. That makes it tougher to accurately forecast its revenue. Still, Brocade said its sales last quarter were hurt by "weaker-than-expected storage end-user demand, which was down slightly from the previous quarter." But Brocade's biggest storage partner, EMC, beat its expectations last quarter and other storage vendors did about as well as expected.
Brocade's quarter runs through July while most others end in June, so perhaps sales fell off during July. We'll get a better idea of this when Cisco (Wednesday), NetApp (Aug. 17) and Brocade (Aug. 18) report their earnings in the coming weeks. Those earnings reports could also help clarify if Cisco picked up share in FC switching.
Wall Street analyst Kaushik Roy of Merriman Capital maintains that the FC storage market remains strong, and that iSCSI and Fibre Channel over Ethernet (FCoE) haven't made much of a dent in SANs.
"Considering the healthy SAN sales from EMC, IBM, NetApp/Engenio, Hewlett-Packard/3PAR, Dot Hill and others, we do not believe that the end markets for Fibre Channel SANs are converting to iSCSI or FCoE faster than expected," Roy wrote in a research note issued today.
In the statement released last Friday, Brocade CEO Mike Klayko said he would give details on plans to grow revenue and "manage expenses" during its earnings call. By manage expenses, does he mean Brocade will follow Cisco's recent heavy layoffs?
Industry sources say Brocade has been for sale for several years, with Hewlett-Packard and Dell looking at it before deciding to buy Ethernet switch vendors – HP bought 3Com in 2009 and Dell recently said it would acquire Force 10. Brocade has also had a lot of management turnover since it acquired Ethernet vendor Foundry in 2009, most recently losing CFO Richard Deranleau in June.
"Management's credibility has sunk to the bottom and some current (and past) investors are wondering why the board is not acting on it," Roy said. However, he added, "Brocade is still an attractive acquisition target for companies who want to enter the datacenter market" and listed Oracle and private equity firms as candidates to acquire the switch vendor.