May 15 2008 1:59PM GMT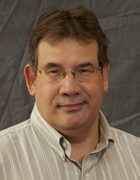 Profile: Dave Raffo
IBM hasn't said much about its roadmap plans for Diligent Technologies since buying the VTL dedupe vendor last month, but Diligent CEO Doron Kempel filled me in on some details this week at Storage Decisions.
Kempel still has no title at IBM but he's working on the integration and product development roadmap that stretches through 2009. First on the list is a clustered system. Diligent was close to completing a two-cluster beta release when the deal went down, and those plans continue.
"Nobody has clusters for inline deduplication," Kempel said. Data Domain is also working on a clustered system and NEC HydraStor dedupes across the nodes in its grid, but Kempel thinks Diligent will come out ahead in performance. "To cluster inline, you need indexes in memory to be in sync," he said. "It took us 24 months to develop this technology, and I believe we won't see something similar any time soon."
The next step is what Kempel calls a "blue wash," which means IBM will put its GUI on Diligent's ProtectTier and begin shipping it on IBM hardware. He expects that to happen by the end of 2008. Then in 2009, plans call for IBM/Diligent to add replication followed by a NAS interface and IBM mainframe support for ProtectTier dedupe.
Diligent had planned to hire 30 engineers this year, but Kempel said that number is now 50 after the sale. He also said Diligent had around 200 customers at the time of the acquisition, with about half of them coming through its reseller deal with Hitachi Data Systems. IBM and HDS are saying the partnership will continue post-acquisition.