Apr 8 2011 3:43PM GMT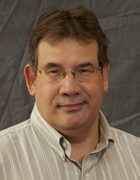 Profile: Dave Raffo
Dell's entry into the integrated stack game this week provides another reason why it switched its storage strategy to developing its own rather than reselling EMC's products.
While Dell will partner for some pieces of its data center and cloud strategy – mainly networking hardware and server virtualization software — it wants control over the core hardware elements.
The new vStart integrated virtualization appliances included EqualLogic storage arrays, and the Email and File Archive products use the Dell DX Object Storage system as the central repository. The archive products can also use EqualLogic storage. Dell is also leaning on two of its key data protection software partners for the archiving products. Symantec Enterprise Vault and CommVault Simpana are the options for moving and managing data.
Dell will add Compellent storage to these new products eventually.
At the start, Dell has two versions of vStart. One built for 100 virtual machines and the other for 200 virtual machines.
Like Hewlett-Packard and IBM, Dell wanted to build its own stacks with its core components instead of following Cisco's route of using its UCS Servers with EMC or NetApp storage.
Dell vice president for Enterprise Solutions Praveen Asthana calls vStart "a way of delivering units of virtual machine assembled from Dell hardware and storage. We've done a lot of work in terms of pre-integrating and figuring out the optimal way of assembling virtual desktops, and created reference architecture."
Dell may have committed one architectural no-no already, however. The lower-end vStart configuration uses one EqualLogic array, leaving it with a single point of failuare. The vStart for 200 VMs uses two EqualLogic arrays.