Oct 19 2009 4:24PM GMT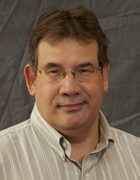 Profile: Dave Raffo
Continuing its strategy of upgrading its data deduplication appliances with faster processors and larger drives, EMC's Data Domain rolled out bigger and faster midrange boxes today.
Data Domain's DD610 and DD630 systems replace the DD510 and DD530 models, and the DD140 aimed primarily at remote offices replaces the DD120. The new systems have dual-core Intel Xeon processors and support 500 GB SATA drives.
Data Domain claims the new systems nearly double the performance of the DD500 series boxes they replace. The DD610 ingests data at up to 675 GB per hour, with 6 TB of raw and 3.98 TB of usable capacity. The DD630 performs at up to 1.1 TB per hour with 12 TB of raw and 8.4 TB of usable capacity. Factoring in deduplication, Data Domain claims the DD610 can protect up to 195 TB and the DD630 up to 420 TB. The DD140 ingests data at up to 450 GB per hour, holds 1.5 TB raw and 860 GB of usable data, and protects up to 43 TB.
It has long been Data Domain's position that its inline deduplication is the best method for deduping data, and faster systems will drive efficiencies. "Our bottlenck is always the CPU because of the way we do inline deduplication," Data Domain product marketing director Shane Jackson said. "Our first system went 40 megabytes per hour, now we're at 1.1 terabytes per hour for a midrange system."
The DD610 with 3.5 TB and NFS and CIFS connectivity costs $22,000. The DD630 with 3.5 TB costs $50,000 and the DD140 with NFS, CIFS and Replicator replication software costs $13,900.
Data Domain has kept busy upgrading its systems this year, launching the highest end of its midrange family, the DD660, in March and bringing out the DD880 for the enterprise in July. The DD660 and DD880 are quad-core systems.
The $2.1 billion acquisition by EMC in July hasn't slowed Data Domain down, although the deal may be changing the parent company's backup strategy. Data Domain upgraded its operating system to add cascaded replication last month before pushing out this system upgrade. Financial analysts say the transition hasn't hurt sales, either. Aaron Rakers of Stifel Nicolaus Equity Research wrote in an EMC earnings preview (EMC announces earnings Thursday) that Data Domain revenue could be as high as $80 million for the quarter, well above the $65 million forecast.
"Our checks have been very positive on EMC's Data Domain momentum post the acquisition," he wrote. "Checks suggest that EMC has largely left the Data Domain go-to-market strategy in place."