Oct 27 2010 2:15PM GMT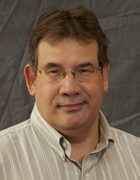 Profile: Dave Raffo
Compellent is preparing a major refresh of its SAN systems by the end of the quarter, CEO Phil Soran said Tuesday on the vendor's earnings report conference call.
Soran didn't give specifics on the launch, but called it "the largest, most comprehensive hardware and software release in our company history." He said the next version of Storage Center will increase performance and scalability, but will be based on Compellent's existing architecture.
The release is noteworthy because Compellent hasn't done much with its storage system hardware since it first rolled out Storage Center in 2004. The vendor's strategy is to keep adding software features, such as the Data Progression automated tiered storage application, Dynamic Capacity thin provisioning and Remote Instant Replay remote replication. Soran said there will be software enhancements too for the upcoming system, including the Live Volume data migration application the vendor previewed last year.
"Over the next few quarters you'll see a series of new product releases that … will provide enterprise data centers greater performance, scalability, efficiency, ease of use and reliability, and all will be based upon our existing virtualization and dynamic block architecture," Soran said of the upcoming product launches.
The new systems will come as Compellent faces additional competitive challenges. Hewlett-Packard's acquisition of 3PAR has increased HP's midrange product offering, and EMC is preparing a low-end midrange system that is expected to be sold exclusively through the channel, the same go-to-market strategy used by Compellent.
Compellent had strong results for last quarter, beating Wall Street expectations by a wide margin with revenue of $42.1 million for a 31% increase over last year.