Oct 19 2010 7:10PM GMT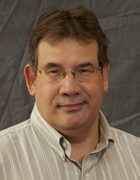 Profile: Dave Raffo
While Simpana 9 gained attention mostly for its source data deduplication and array-based snapshot features when it launched earlier this month, CommVault is also looking to increase its presence in compliance and e-discovery with the latest version of the data management suite.
The vendor set out to improve its information management capabilities in the new version by redesigning its Web interface for search (using Microsoft's FAST) and overhauling its data mining, classification, records management, work flow management, role-level access and legal hold features.
CommVault calls the process Retention Lifecycle Management (RLM), which CommVault's information access management director Simon Taylor compared to ILM for compliance.
When asked if Simpana was crossing into content management, Taylor said: "We are going in that direction. We are able to retain objects, and classify and virtualize them over time. We also move data across tiers to the cloud. It's about better retention and access to information."
Enterprise Strategy Group analyst Brian Babineau CommVault said has made it easier to search and classification information with Simpana 9 by adding search within search and automatically tagging data based on pre-defined criteria.
"CommVault has always been strong on the capture side," he said. "[Simpana] could manage the data in a backup or archive workflow. Now, it's made it much easier from the GUI to the actual information classification so you can navigate it. So now users can actually find data and take more action with it."
He said the addition of templates that let users customize workflows also simplifies records management, but a key area to watch will be Simpana's search performance.
"If you have existing rules in a content management and want to add email, you don't have to connect email to your content management system, you can create a template in Simpana," he said. "Of course, I think they will still be questioned on their search response times."