May 4 2011 3:39PM GMT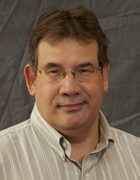 Profile: Dave Raffo
Ready or not, 16 Gbps Fibre Channel is coming.
Emulex and Brocade this week said they have 16-gig FC devices being qualified by storage and server vendors, although there doesn't appear to be any screaming demand for organizations looking for more than 8-gig FC support. The aggressive move to 16-gig FC is a sign that mass adoption of Fibre Channel over Ethernet (FCoE) is still a long ways off and pure FC has plenty of life left.
Emulex got the ball rolling Monday with its XE201 I/O Controller, a converged adapter that supports 16-gig FC along with FCoE, 10-Gigabit Ethernet (GbE) and 40 GbE. Emulex will demo the XE201's 16-gig capability at EMC World next week.
Brocade Tuesday rolled out what it calls the first end-to-end 16-gig FC platform of products. They include the DCX8510 Backbone SAN switch with up to 384 16-gig ports at line-rate speeds, the 6510 edge switch with 24 or 48 ports, and the 1860 Fabric Adapter that supports FC, Ethernet and FCoE. Brocade is also adding 16-gig FC support to its Network Advisor 11.1 unified management software and Brocade Fabric Manager 7.0.
Brocade said the new switches and software will be available this quarter. However, its OEM partners probably won't complete qualifications before August. EMC and Hewlett-Packard are already qualifying the 16-gig products with other storage vendors to follow soon.
Emulex VP of marketing Shawn Walsh said he expects OEM certification for the second half of this year for Emulex's 16-gig adapter.
It's no surprise that Brocade is pushing the faster FC. Brocade has always been less bullish on FCoE than its FC switch rival Cisco, and Brocade picked up significant market share gains by beating Cisco to 4 Gbps and 8 Gbps FC gear. During its tech summit day Tuesday, Brocade execs said the market agrees with their take on FC and FCoE.
"FCoE adoption has been modest," said Jason Nolet, VP of Brodcade's data center and enterprise networking group.
"Our customers say they want to stay with Fibre channel," Brocade CTO Dave Stevens added.
Emulex's Walsh agreed with that. "Ten-gig [Ethernet] adoption is happening fast, but there's still discrete networks," he said. "Customers are not going to throw away what they have today. One of the big questions we get is, 'What is Emulex's commitment to 16-gig Fibre Channel?'"
It's almost certain that more vendors will have 16-gig FC products by the Fibre Channel Industry Association (FCIA)'s October 16-gig plugfest.
If history is any indication, Cisco will trail Brocade by from six months to a year with 16 Gbps FC. Emulex's main adapter rival QLogic isn't commenting on its 16-gig roadmap but is expected to support it this year.
Brocade execs point to virtualization and the cloud as drivers of the faster technology. However, there will be a price premium to move from 8-gig to 16-gig. That was also the case with the move from 4-gig to 8-gig, and that transition was slower than the moves from 1-gig to 2-gig and from 2-gig to 4-gig when there was no price hike for the higher bandwidth. While the first two transitions took about two years each for the higher bandwidth to become dominant, the move to 8-gig took about three years.
In a blog post this week, Wikibon senior analyst Stuart Miniman advised organizations to pursue 16-gig FC and converged networks on their internal schedules rather than according to vendor roadmaps.
"Most users can take a slow and deliberate approach to the adoption of new generations of speeds," Miniman wrote. " … customers can support both FC and Ethernet and consider the migration on internal schedules rather than on the pace that the vendor community may want to push or pull. For equipment refresh cycles that start in 2012 or later, consider looking for adapters that can support the latest of both FC and Ethernet."