Mar 4 2011 3:51PM GMT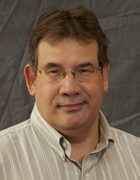 Profile: Dave Raffo
High end storage systems are back in style, at least according to the latest storage revenue numbers from IDC.
IDC's worldwide quarterly disk storage tracker research shows that storage systems with an average selling price of $250,000 and above rallied in 2010, finishing the year with 30.2% market share. That, according to senior research analyst Amita Potnis, brings the high-end back to its 2008 pre-financial crisis level.
"There were multiple drivers beyond the remarkable growth in high-end systems, including demand for storage consolidation and datacenter upgrades supported by new product push from a number of vendors," Pontis said in the IDC release.
Hitachi Data Systems had the most significant high-end product release of 2010 with its Virtual Storage Platform (VSP). HDS revenues jumped nearly 30% in the fourth quarter over 2009 after the VSP release.
Other than the rise of the high end, the fourth quarter of 2010 looked a lot like the rest of the year for storage sales. Ethernet storage – in the form of NAS and iSCSI – continued to outpace the market by a wide margin, as did vendors NetApp and EMC.
For the fourth quarter, IDC put external storage system revenue at over $6 billion for an increase of 16.2% over 2009. The NAS market grew 41.3% with EMC owning 52.8% of the market and NetApp 23.7%. The iSCSI SAN market grew 42.1% in the quarter, led by Dell with 32.6% and HP with 14.7%.
NetApp overall revenue grew 43.7% year-over-year in the fourth quarter, and it increased market share from 8.4% in 2009 to 10.3%. EMC remained the overall leader with 26% share, followed by IBM at 16.3% and HP at 11.6%. HDS (8.7%) and Dell (7.9%) round out the top six behind NetApp. HDS (29.7% growth), EMC (26.3%) and NetApp outpaced the overall market gain. IBM, HP and Dell lost market share in the quarter.
For the entire year, IDC put external storage revenue at $21.2 billion for an 18.3% increase over 2009. EMC led the way with 25.6% market share, followed by IBM at 13.8%, NetApp and HP with 11.1% each, and Dell with 9.1%. Only EMC and NetApp gained market share for 2010 among the top five.