Feb 24 2012 5:23PM GMT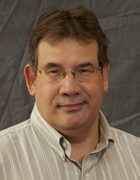 Profile: Dave Raffo
Backup vendors are paying especially close attention to the cloud these days. Asigra, Imation and CA launched backup products and services this week with various degrees of cloud connectivity.
Asigra has sold backup software to service and cloud providers for years. With its Cloud Backup 11.2 software, it is adding the NetApp-Asigra Data Protection as a Service (DPaaS) bundle for providers.
The Asigra-NetApp deal is a meet-in-the-channel relationship that Asigra director of strategic alliances Doug Ko said can help service providers and telcos get cloud backup services up and running faster. Ko said engineers from the vendors have worked together to insure compatibility. CloudBackup 11.2 supports deeper snapshot integration with NetApp arrays.
Asigra also added support for VMware vSphere 5.0 and Apple iOS 5 and Google Android 4.0 to beef up support for virtual machine and mobile device protection in version 11.2.
Imation launched two new models of a DataGuard SMB backup appliance that use standard hard disk drives and RDX removable hard drives. Built-in replication lets a DataGuard appliance serve as a gateway to the cloud.
Imation says the DataGuard R4 and DataGuard T5R appliances are compatible with cloud storage APIs, including those from Amazon S3, Dropbox and OpenStack-based cloud providers. Imation doesn't have deduplication in its DataGuard software yet, so customers need to use seed units for initial backups. After that, customers can set the appliances to automatically replicate data to the cloud.
Bill Schilling, director of scalable storage marketing for Imation, said the early target market is Imation's SMB tape customers. "That's the low-hanging fruit," he said. "And maybe SMBs that aren't backing up or need to be backing up better."
Pricing ranges from $2,000 to $5,000 for the new DataGuard appliances.
CA launched ARCserve D2D On Demand with a connector to Microsoft's Windows Azure cloud service. ARCserve D2D on Demand lets SMBs or cloud service providers keep data on premise while using Azure for backup and bare metal restore. A subscription includes 25 GB of Windows Azure cloud storage per protected machine.