Mar 12 2012 9:56AM GMT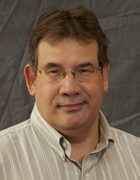 Profile: Dave Raffo
When Microsoft Windows Azure dropped pricing for its cloud service last Friday, it marked the third cloud price cut of the week. Google and Amazon also dropped prices for storing data on their clouds earlier in the week.
All of this price slashing shows these companies are serious about getting enterprise data into their clouds. But SearchCloudStorage.com assistant site editor Rachel Kossman reports that customers need to do more than just look at a provider's published list when cloud-shopping. They need to match their use cases to the way the providers price specific transactions or they could be in for a surprise when the bill comes.
Check out her story for details on all the news prices and more tips on getting the best price from cloud storage providers.