Jan 6 2009 4:10PM GMT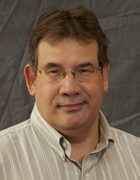 Profile: Dave Raffo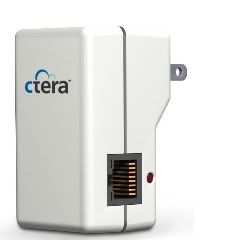 Like clouds themselves, cloud storage is available in many shapes and sizes. The latest shape is the size of an AC power adapter that networks PCs to online storage.
CTERA came out of stealth today by unveiling its CloudPlug device that connects to an Ethernet router and USB device to provide backup and file sharing for small offices.
CloudPlug sends data online, and backed up data appears as shared drives on local PCs. While the first version is for the prosumer market or offices up to five people, CTERA CEO Liran Eshel says larger devices will eventually be available that are better suited for businesses.
Eshel calls CTERA's platform Cloud Attached Storage, and he plans to sell it through service providers. The providers will add their own cloud storage or use third-party services such as Amazon Web Services.
"To use online services you need an application," Eshel said. "But we put sharing and backup in one device. If you share on a local network, you don't want to go back and forth with Amazon, it's very slow. We do the sharing locally, and use Amazon for backup."
CTERA also offers a management portal for service providers. But these are still early days for Cloud Attached Storage. CTERA has no service providers lined up yet. Eshel isn't giving pricing details yet and all he'll say about availability is he expects it sometime this year.