---
June 30, 2016 8:06 PM

Profile: Carol Sliwa
Red Hat Storage showed off updates to its Ceph and Gluster software and laid out its...
June 30, 2016 3:02 PM
Catalogic
,
IBM Storage
IBM is bringing in industry veteran Ed Walsh to try to light a fire under its struggling storage division. Walsh will take over as general manager of IBM Storage and Software Defined Infrastructure on July 11. He joins IBM from Catalogic Software, where he was
---
June 30, 2016 2:59 PM
Webscale Networks is well aware that its e-commerce customers can't tolerate much downtime. To that end, the website infrastructure provider recently expanded capabilities to build a multi-cloud for
---
June 29, 2016 2:40 PM
Veeam
Veeam Software, which went from a niche virtual machine backup software vendor to an industry leader in less than a decade, changed its top leadership team Tuesday. The changes come as
---
June 28, 2016 6:18 PM
Storage
With a new round of $20 million in funding, business continuity/disaster recovery software vendor Zerto plans to double its engineering force by the end of the year to accelerate product releases. "It extends what we can do and how long we can continue to be as aggressive as we are," said Rob...
---
June 28, 2016 2:30 PM
EMC
Who's protecting the data in your data protection storage? That's a question EMC wants you to think about as the scope of security threat increase. EMC recommends – and has customers using – an isolated data center disconnected from the network to keep out threats such as
---
June 28, 2016 9:52 AM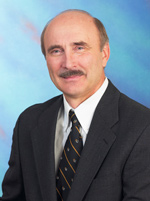 Profile: Randy Kerns
flash storage
Flash storage, or using the broader term, solid-state storage, suffers from an inadequate measure of value. Flash storage provides a step-function improvement in the ability to store and retrieve information. The value of processing with flash storage compared to access from electro-mechanical...
---
June 27, 2016 10:36 AM
Cloud provider Nasuni Corp. experienced two cloud disruptions recently that affected about 20 percent of its customers and about 10 percent of workloads, according to company...
---
---
June 20, 2016 4:26 PM
Storage
Unlike overall disk storage, purpose-built backup appliances' total worldwide factory revenue increased in the first quarter of 2016, according to International data Corporation (IDC) Worldwide Quarterly tracker. IDC shows the backup appliance marketing growing 6.2 percent year-over-year to...
---