---
December 31, 2015 10:53 AM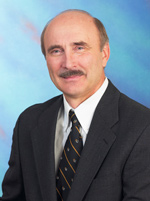 Profile: Randy Kerns
Storage
When the word "archive" is used in conversations about storing data, it brings up preconceptions depending on the individuals and their roles in IT. The most common thought is that an archive is where


RSS Feed

Email a friend
December 23, 2015 5:12 PM
Storage
Worldwide factory revenues for backup appliances grew 2.2 percent year-over-year in the third quarter this year, with revenue totaling $813.6 million, according to International Data...
---
December 23, 2015 10:19 AM
Nutanix
Hyper-converged vendor Nutanix set itself up to become the first storage vendor to go public in 2016. Nutanix filed an S-1 statement, which is the first step towards an initial public offering (IPO). IPOs...
---
December 21, 2015 10:36 PM
NetApp filled a gap in its flash storage portfolio today with an $870 million deal to buy SolidFire and finally threw in the towel on its long-delayed FlashRay...
---
December 18, 2015 5:40 PM
Storage
Cloud software provider Metalogix recently announced an enhanced version of its Essentials for Office 365 with backup support for Exchange Online mailboxes,...
---
---
December 11, 2015 3:21 PM
Nakivo
,
Synology
Nakivo this week upgraded its Backup and Replication software, adding support for...
---
---
December 7, 2015 10:29 AM
Storage
Enterprise storage revenue increased 2.8 percent year-over-year in the third quarter of 2015 while networked storage declined 3.1 percent, according to IDC's disk tracker numbers. Perhaps a better way to put it is Hewlett Packard Enterprise (HPE) and smaller vendors increased, while the rest of...
---
December 3, 2015 9:36 PM
Pure Storage's first earnings call since its October IPO was a rosy one on the revenue side. The all-flash array vendor's revenue hit $131.4 million in its fiscal 2016...
---