---
November 25, 2015 10:18 AM
Storage – particularly 3PAR arrays and flash – will play a big role in


RSS Feed

Email a friend
November 24, 2015 9:45 AM
Brocade
If the largest storage array vendors that sell Brocade's SAN switching are getting hit with declining revenue every quarter, that's bad news...
---
November 20, 2015 1:01 PM
Nimble Storage
Nimble Storage's drive for profitability took a major hit last quarter. Nimble, which was believed to be one of the smaller competitors eating away at large storage vendors' sales, won't hit
---
November 19, 2015 10:48 AM
NetApp
NetApp's latest earnings report told a familiar story. NetApp Wednesday night said its revenue last quarter – although higher than expected – continued to decline with the vendor's most established products taking the biggest hits. Its newer  flash, cloud and software-defined software...
---
---
---
November 17, 2015 11:05 AM
Datto
Datto, which sells backup and disaster recovery as a service, today closed a $75 million funding round although its founder and CEO says the vendor is already profitable. The B round...
---
November 13, 2015 4:18 PM

Profile: Sonia Lelii
Riverbed this week upgraded its Steelfusion operating system to support VMware vSphere 6 and added a capability to do incremental upgrades when installing new VMware hypervisor...
---
November 12, 2015 11:40 AM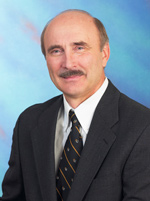 Profile: Randy Kerns
While it's nothing new for information technologists to look at alternatives for their infrastructure, there seems to be more interest in that today than ever before. There is so much interest that it becomes more important than ever to understand and effectively communicate the alternatives....
---
November 2, 2015 10:30 AM
Storage
ClearSky Data, which in August launched its managed service for primary storage, today closed a $27 million Series B funding round to expand sales and marketing...
---