---
September 29, 2015 12:34 PM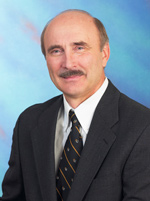 Profile: Randy Kerns
Data migration
A recent discussion with a client got me thinking about precipitating events that cause IT professionals to "put their house in order" regarding the information they store. In this case, there was a new
---
---
---
September 22, 2015 3:31 PM
Nexenta
,
SanDisk
SanDisk is putting its investments in private storage companies to good use. Two of the companies it has invested in – Nexenta and
---
September 19, 2015 3:42 PM
Hard disk drives (HDDs) are up to 8 TB and 10 TB, and flash storage may be all the rage, but tape keeps rolling along. Hewlett-Packard (HP), IBM and Quantum – the
---
September 17, 2015 7:26 AM
Storage
Market research firm Dell'Oro Group's mid-year snapshot showed that total storage systems revenue is on track to grow 1% in 2015, driven largely by sales to hyperscale...
---
September 14, 2015 3:04 PM
Despite all the talk about disaster recovery testing, most organizations still don't do it enough. And recovery point objectives (RPOs) are still way too high to facilitate...
---
September 8, 2015 2:40 PM
External storage sales are shrinking. The total worldwide enterprise storage systems factory revenue grew to an $8.8 billion during the second quarter of 2015, according to IDC. However, sales are tilting more toward
---
September 7, 2015 4:48 PM
Formation Data Systems CEO Mark Lewis has strong opinions on the direction that storage needs to take. He sees the adoption of on-demand, "as-a-service" cloud models as the future, in contrast to the traditional networked storage model that "so many players out there in startup storage land"...
---