---
August 28, 2015 1:27 PM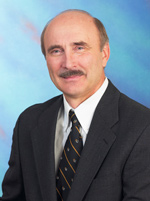 Profile: Randy Kerns
Copy data management (CDM) is a relatively new term for many in Information Technology.  At first literal consideration, its meaning seems self-evident.  However, it is really a topical area that vendors...
---
August 25, 2015 4:05 PM
Object storage
,
Scality
Object storage vendor Scality has raised $45 million in investment that will be used to expand its North American sales force, continue international expansion and build out its reseller program. The company, which is...
---
August 24, 2015 8:35 AM
Brocade
,
Hewlett-Packard
,
NetApp
NetApp, Brocade and Hewlett-Packard last week all reported storage revenues that were better than expected, impressing Wall Street analysts and investors. Yet in each case their revenue declined from last year. The better-than-expected numbers were achieved because of lowered expectations due to...
---
August 20, 2015 6:33 AM
Object storage
,
Scality
Scality scored its second major server reseller deal this week when Dell added the object storage vendor to the Blue Thunder program that combines software-defined storage with Dell servers.
---
August 19, 2015 11:44 AM
NEC Corp. of America has enhanced its Hydrastor scale-out backup and archive storage platform with a Universal Dedupe Transfer and added an
---
August 14, 2015 9:11 AM
The executives who have been working to turn Veritas Technologies into a standalone company say their plans have not changed with the $8 billion sale to The Carylye Group.
---
August 13, 2015 6:18 PM

Profile: Carol Sliwa
Count Toshiba among the group of drive makers demonstrating new enterprise PCI Express (PCIe) and SAS SSDs at this week's Flash Memory Summit in Santa Clara, California.
---
August 12, 2015 4:10 PM
Storage
Pure Storage today filed for an initial public offering (IPO) in hopes of becoming the second all-flash storage array vendor to go public following Violin Memory. In its filing with the U.S. Securities Exchange Commission, Pure claimed it has more than 1,100 customers since launching its
---
---