---
July 31, 2015 3:41 PM
AWS
Amazon his week made enhancements and added features to its Amazon Simple Storage Service (S3) and its Amazon Aurora relational database. The S3 has been upgraded with more event notifications along with...
July 31, 2015 5:11 AM
Quantum
,
StorNext
,
Tape backup
Add Quantum to the list of storage vendors that struggled last quarter. Quantum Thursday reported revenue of revenue of $110.9 million, down around $17 million from last year and below its original forecast. The company lost $10.1 million, down from a loss of $4.3 million last year. The...
---
July 30, 2015 2:02 PM
EMC
EMC, which has downplayed the significance of industry benchmarks, today published its first Storage Performance Council (SPC) block benchmarks for its unified storage systems. Results for the VMAX 400K and VNX 8000 arrays were strong, but not dominant. The VMAX 400K achieved the highest SPC-2...
---
---
July 30, 2015 9:27 AM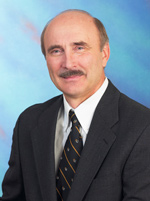 Profile: Randy Kerns
Data storage
,
Information management
Few people argue that information is important. The value of information varies and changes over time but is the most critical resource for most organizations. Yet, we see storage products where the importance of storing, accessing, and managing information is not addressed effectively or is...
---
July 29, 2015 10:19 AM
Commvault
,
Veeam
Commvault's revenue keeps sliding while data protection software rival Veeam makes steady gains. Coincidence, or is Veeam taking deals that Commvault used to win? Commvault's revenue of $139 million was down nine percent from last year and eight percent from the previous quarter. Software...
---
July 28, 2015 3:57 PM
Cisco
Cisco finally figured out what to do with its Invicta all-flash array acquired from startup Whiptail for $415 million. It killed it off. Cisco put out an
---
July 27, 2015 5:06 PM
Cloud archiving
Not only did Google offer new incentives with its Cloud Storage Nearline service to tempt customers to switch from Amazon and Microsoft Azure last week, the company also...
---
July 22, 2015 9:47 AM
EMC
EMC executives reduced their 2015 revenue forecasts for the second time this year following a quarter of tepid growth. They also said the vendor will implement plans to cut costs by $850 million a year and shift investment from traditional storage products such as its VMAX and VNX arrays to...
---
July 20, 2015 10:37 AM
SimpliVity claims its second quarter sales bookings increased 250 percent over last year, fueled by its Cisco partnership and an avalanche of interest in hyper-convergence. SimpliVity does not give as much information on its financials as rival
---