---
June 29, 2015 10:59 AM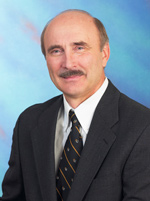 Profile: Randy Kerns
Storage virtualization
A major problem that IT professionals have dealt with over time is the creation of islands of storage. A common cause of islands is when organizations purchase and deploy new systems with their own storage for a specific...
June 27, 2015 8:46 AM
Red Hat Storage
One petabyte-scale storage customer traveled to this week's Red Hat Summit in Boston with dreams of Ceph and Gluster merging into a single product. He hoped Red Hat...
---
June 26, 2015 3:54 PM
PernixData
PernixData executives this week disclosed three coming additions to its core FVP software, which clusters server flash and RAM to accelerate I/O and reduce...
---
June 24, 2015 4:33 PM
NetApp
New NetApp CEO George Kurian today said he has a free hand to make any changes he believes are necessary at the company while giving no indication that any sweeping changes are...
---
June 24, 2015 9:32 AM
EMC remains the leader in backup appliance sales but its grip on the market is loosening. While backup appliance revenue increased seven percent year-over-year in the...
---
June 8, 2015 12:24 PM
VMware VSAN
VMware is giving its hardware partners more options for building EVO:RAIL hyper-converged appliances. Dell, EMC,
---
June 8, 2015 9:10 AM
Storage
Disk storage revenue grew 6.8 percent during the first quarter of 2015, with server-based and hyperscale storage picking up the slack for SAN and NAS sales according to IDC's latest storage tracker numbers. External storage –
---
---
June 3, 2015 9:02 AM
Violin Memory
The red hot all-flash array remains ice cold for Violin Memory. Violin reported revenue of $12.1 million for last quarter. That was down 33.3 percent from last year and 41 percent from last quarter, and well below the vendor's previous forecast of from $21 million to $24 million. Violin lost...
---
June 1, 2015 6:28 PM
NetApp announced a changing of the guard at CEO and chairman of the board after the market close today, less than two weeks after another disappointing earnings report.
---