---
April 29, 2015 3:59 PM
NetApp
,
Storage
Jay Kidd is retiring as NetApp CTO, although not necessarily ending his career. In a


RSS Feed

Email a friend
April 28, 2015 10:14 AM
Storage
LAS VEGAS -- Hitachi Data Systems opened its HDS Connect conference today with smaller versions of its flagship Virtual Storage Platform (VSP) storage array...
---
April 23, 2015 7:36 AM
Converged infrastructure
,
EMC
,
Storage
EMC came up $75 million short of its projected storage revenue last quarter, according to its Wednesday earnings report. No big surprise there. EMC and other large...
---
April 22, 2015 11:16 AM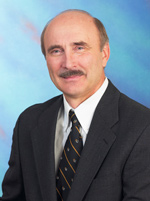 Profile: Randy Kerns
Storage
Las Vegas – The storage presence at the National Association of Broadcasters (NAB) show last week continued to grow due to the increasing demand to store files in the media and entertainment market. The increase in camera resolution to 4K and beyond expands the size of captured video data. The...
---
---
April 16, 2015 8:55 AM

Profile: Carol Sliwa
Storage
There's a lot of data out there, and there's going to be even more in the future, and businesses need to figure out better ways to use and deliver it because the always-connected "information generation" of digital customers will increasingly expect to have it at their...
---
---
April 14, 2015 7:20 AM
IBM
,
Storage
IBM is working on putting 220 terabytes of storage in a palm-sized tape cartridge. The company has developed breakthrough technology that shrinks the size of bits for
---
April 10, 2015 9:51 AM
DXi
,
Quantum
,
Storage
,
StorNext
Quantum made great progress last quarter in its quest to become not-just-a-tape-company. Quantum said Thursday night that it exceeded its forecast for revenue last quarter, with the upside coming from its disk products. It also turned a $12 million profit, but that was due to its investment in...
---