---
February 27, 2015 5:42 PM
Storage
IBM has finally hopped onto the bandwagon with solid-state array vendors that use multilevel cell (MLC) NAND technology and guarantee the read/write endurance of flash modules. Those changes came after lots of behind-the-scenes work. Engineers from the company's Texas Memory Systems...
---
February 27, 2015 8:22 AM
Exablox
,
Object storage
,
Storage
Dell Ventures is the newest investor in object-based storage startup Exablox after leading a $16 million funding round this week. Dell joined previous Exablox funders DCM Ventures, Norwest Venture Partners and US Venture Partners in the round, bringing the startup's total funding to $38.5...
---
---
February 26, 2015 3:26 PM
Emulex
,
LSI
,
Storage
,
Storage Networking
Networking and wireless chip maker Avago Technologies is pushing deeper into enterprise storage with its planned acquisition of storage networking vendor Emulex. Avago said Wednesday evening that it has agreed to acquire Emulex for $606 million – considerably less than Broadcom offered for...
---
February 25, 2015 6:47 AM
Storage
Pivot3, the hyper-convergence vendor that concentrates on the surveillance and virtual desktop infrastructure (VDI) markets, picked up $45 million in funding this week...
---
---
February 24, 2015 4:46 PM
Storage
End point backup specialist Druva has come up with a data protection privacy framework for customers who use its inSync software in the cloud. Druva CEO Jaspreet Singh said 70...
---
February 19, 2015 12:12 PM
Storage
Cloud-based startup Axcient raised $25 million in a series E funding round this week, bringing the total amount it has raised to $113.5 million. The company plans to hire more engineers, build out sales and marketing in Europe and launch a program that pays partners upfront when they resell
---
February 17, 2015 8:24 AM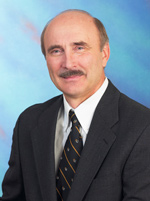 Profile: Randy Kerns
IBM Storage
,
Storage
IBM has rebranded storage products and introduced XIV as a software-only offering under a new overarching identity – IBM Spectrum. The decoder ring for these products is:
---