---
October 31, 2014 9:53 AM
OpenStack
,
Pure Storage
,
Storage
In advance of the OpenStack Summit in Paris next week, flash array vendor Pure Storage is throwing its weight behind the open source cloud operating system. Pure this week joined the OpenStack Foundation as a corporate sponsor and pledged to heavily participate in development of the OpenStack...
October 31, 2014 8:53 AM
Quantum
,
Storage
Quantum turned a small profit last quarter, and its CEO said he is confident the vendor has turned the corner thanks to its StorNext technology. Quantum's $135.1 million revenue was at the high end of its forecast. It was up only three percent from last year, but scale-out storage (StorNext...
---
October 30, 2014 10:53 AM
FalconStor
,
Storage
After another quarter of declining revenue, FalconStor CEO Garry Quinn says the troubled company will focus on delivering storage software for flash array vendors and cloud service providers. During...
---
October 29, 2014 1:53 PM

Profile: Sonia Lelii
Storage
Quorum if offering a one-click disaster recovery product that gives customers the ability to prioritize restores. The company recently announced OnQ Flex solution so customers can designate which servers need quicker restores based on Recovery Time Objectives. OnQ Flex, which is part of...
---
October 29, 2014 11:52 AM
Backup software
,
Commvault
,
Storage
CommVault CEO Bob Hammer insists his company isn't broken, although he has a plethora of fixes lined up. The backup software vendor Tuesday reported rocky results for last quarter (it's
---
October 22, 2014 9:33 AM
Cisco
,
EMC
,
Storage
,
VCE
EMC, under pressure to spin off assets or merge with another large company, today spun in one of its assets – its VCE joint venture with Cisco.
EMC CEO...
---
---
October 20, 2014 11:15 AM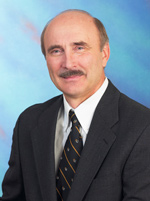 Profile: Randy Kerns
Storage
The capacity utilization for storage is one area where storage vendors have made a lot of improvements. Advanced features such as storage pooling,
---
October 17, 2014 7:56 PM

Profile: Carol Sliwa
Storage
The most prominent storage feature made available yesterday with the 10th release of OpenStack cloud software -- known as Juno -- gives users the ability to control how and where they...
---
---