---
September 30, 2014 2:28 PM
Storage
Whenever Big Brother is watching, there is a storage vendor eager to store whatever Big Brother is seeing. And today, Big Brother is watching more places than ever before.
The video surveillance market consisting of cameras, software, DVRs, storage and other hardware is expected to reach...
---
September 29, 2014 11:44 AM
Flash Array
,
Oracle
,
Storage
Larry Ellison took aim at EMC when he introduced a flash storage array and disk backup product at his Sunday keynote at Oracle Open World. Never mind that the world is filled with
---
September 29, 2014 6:30 AM
Storage
Generating a billion files to prove a point is no trivial task. Nasuni Corp. claimed to have spent 15 months creating and testing a single storage volume within its service with...
---
September 26, 2014 9:41 AM
Storage
It's been awhile since startups had the all-flash array market to themselves. All the major storage vendors now have one or more all-flash platforms. Still, the...
---
September 24, 2014 9:25 AM
Overland Storage
,
Storage
Overland Storage had significant revenue increases while continuing to lose money last quarter as it absorbed Tandberg Data while waiting to be absorbed by Sphere 3D. Overland...
---
September 22, 2014 1:45 PM
Cisco
,
Dell
,
EMC
,
HP
,
Oracle
,
Storage
There has been a lot of speculation about who will succeed Joe Tucci if the EMC CEO really retires next February as planned. The leading candidates were thought to be from inside...
---
September 22, 2014 11:56 AM
Backup and Recovery
,
Storage
The backup appliance market rebounded last quarter following a year-over-year decline in the first quarter of the year, according to IDC's quarterly tracker numbers. The...
---
September 19, 2014 3:36 PM
Storage
You think you have high storage capacity needs? Well, this week the National Center for Super Computing Applications (NCSA) added 20 PB – that's right, petabytes – of tape capacity for online data for its Blue Waters supercomputer. And that should last about a year. The NCSA uses four...
---
September 19, 2014 1:55 PM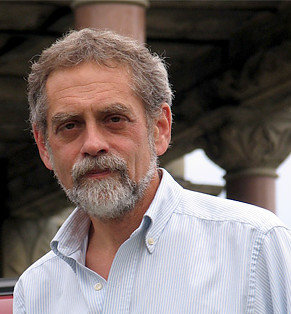 Profile: Rich Castagna
Storage
Now in its twelfth year, the Storage magazine/SearchStorage.com Products of the Year competition is open for entries. If you're a vendor, a PR firm representing a vendor or just a very satisfied user, fill out
---