---
April 30, 2014 9:17 AM
Red Hat doubled down on open source storage software today when it acquired startup Inktank for $175 million. Inktank's Ceph software gives Red Hat object and...
April 28, 2014 11:22 AM
Storage
CommVault missed its revenue expectations last quarter, a notion CEO Bob Hammer found especially frustrating because he sees great opportunity for the backup vendor to flourish. He also sees silver linings in CommVault's impending Simpana product upgrade and the cloud. CommVault's revenue of...
---
April 25, 2014 2:45 PM
NaviSite this week expanded its partnership with EMC around its NaviCloud hosted cloud platform by madding support for EMC's Data Domain
---
April 25, 2014 10:37 AM
Hitachi Data Systems wasn't the only vendor to launch a new enterprise SAN array this week. Hewlett-Packard also brought out its XP7. That's not a coincidence, because the XP7 and the
---
April 24, 2014 9:26 AM
While EMC exceeded its overall revenue forecast for last quarter, its storage revenue was a bit disappointing. EMC's storage revenue made up $3.68 billion of the company's $5.5 billion (counting VMware, RSA, Pivotal and other sources). On the storage side, that was a three percent decline from...
---
April 23, 2014 4:46 PM
When Pure Storage pocketed $150 million in funding last August, CEO Scott Dietzen said that gigantic round would fuel rapid growth for the all-flash array vendor in the face of increasing competition from EMC and...
---
---
April 21, 2014 10:51 AM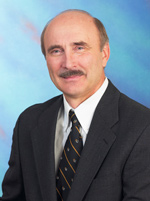 Profile: Randy Kerns
Conversations at the recent National Association of Broadcasters (NAB) conference led me to the conclusion that object storage is becoming a common denominator between block...
---
April 21, 2014 6:46 AM
Data analytics and security vendor Splunk made it easier to use its software with NetApp and VMware with the latest version of its Splunk App for VMware. The San...
---
---