---
March 31, 2014 10:46 AM
Cloud-to-cloud backup vendor Backupify this year will move far beyond its current products protecting


RSS Feed

Email a friend
March 27, 2014 9:30 AM
Amplidata, an early object storage vendor, picked up $11 million in funding this week. That's a small haul compared to recent funding rounds for storage companies, but CEO Mike Wall said it will fuel a...
---
March 25, 2014 4:46 PM
Today, Google took its turn dropping its cloud storage prices. Google today announced it was cutting pricing by as much as 68 percent for its cloud storage services, while also eliminating pricing for tiered services and introducing a flat rate for its
---
March 24, 2014 4:21 PM
Copy data management vendor Actifio closed a $100 million funding round today. The round is likely the last funding it will need, and brings its total funding to $207 million and its valuation to more than $1 billion. Andrew Gilman, Actifio's director of global marketing, said the vendor will...
---
March 21, 2014 9:43 AM
Symantec's stunning firing of CEO Steve Bennett leaves the company with a third CEO in less than two years. The move came as a big surprise because Bennett spent about half of his 18 months as Symantec CEO...
---
March 20, 2014 4:00 PM
Tintri, which designs its VMstore storage appliances to be virtual machine-friendly, is releasing a plug-in to let customers manage VMstore inside of VMware's...
---
March 20, 2014 9:49 AM
Data Dynamics Inc., a new company selling a decades-old product, has enhanced its
---
March 18, 2014 10:35 AM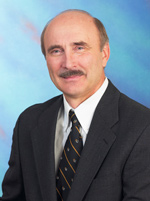 Profile: Randy Kerns
During a recent explanation I was giving on the lifespan of enterprise storage systems, I received an interesting question: what happens with...
---
March 14, 2014 8:44 AM
Avere Systems Inc. has added a new device to its NAS optimization FXT 4000 series that has higher capacity and better I/O performance. The FXT 4800  is an upgrade to the company's all-flash
---
March 13, 2014 10:15 AM
NetApp is planning to cut about 600 employees over the next year, following a 900-headcount reduction in 2013. The vendor disclosed its plans in an SEC filing Wednesday, claiming it will cost about $35 million to $45 million for employee terminations and other costs. The 600-person reduction...
---