---
February 28, 2014 6:17 PM
Nexenta this week enhanced its open source ZFS-based


RSS Feed

Email a friend
February 28, 2014 11:24 AM
In its first quarter as a public company, Nimble Storage sidestepped the IT spending slowdown that its larger competitors say have hampered sales. Nimble reported $41.7...
---
February 25, 2014 4:10 PM
Flash appliance vendor Astute Networks today announced the latest version of its ViSX G4 operating system that now supports NFS and
---
February 20, 2014 11:22 AM
QLogic's acquisition of Ethernet controller assets from Broadcom this week won't have much immediate effect on storage, but it could become important in a few years. The $147 million deal will...
---
February 19, 2014 8:53 AM
Based on a review of all-solid state storage systems, it may be time for IT professionals to re-think their strategy regarding the lifespan of storage systems. The storage system lifespan is a critical part of a storage strategy for scheduling replacements, planning acquisition costs, and in...
---
February 14, 2014 10:21 AM
Tintri CEO Ken Klein says the vendor will use its $75 million funding haul collected this week to grow the company substantially in hopes of going public next year. Tintri,...
---
February 13, 2014 2:09 PM
NetApp's earnings report this week was similar EMC's report last month. Like EMC, NetApp's revenue a tad below expected while its forecast missed by a larger margin. The...
---
February 13, 2014 10:27 AM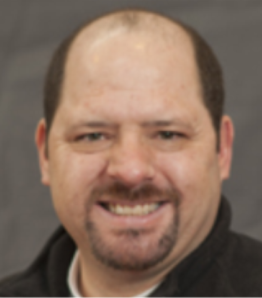 Profile: Todd Erickson
Storage
Server-flash aggregation software provider PernixData Inc. this week added native support for VMware Inc. vSphere 5.5 and the vSphere web client with its newest...
---
February 11, 2014 5:42 PM
With an eye on hyper-scale virtualization and solid-state storage, the Fibre Channel Association (FCIA) today laid out the roadmap for the Gen 6 Fibre Channel (FC) industry standard protocol that...
---
February 11, 2014 4:52 PM
I'm surprised to hear from IT people that storage vendors are still using "speeds and feeds" in their sales pitches. Salesmen for these companies talk about how fast and how big the storage systems could be. When I asked what specific details were being emphasized, the list...
---