---
December 24, 2013 11:31 AM
Storage
EVault this month revealed plans to build an 8 exabyte archiving cloud that will uses more than 500 disks per server and will eventually incorporate its parent Seagate's Kinetic...
December 23, 2013 1:57 PM
Storage
Seagate did its last-minute Christmas shopping in the U.K., picking up hard drive testing and OEM storage enclosure company Xyratex today for $374 million. Instead of making a big

1 Comment

RSS Feed

Email a friend
---
December 18, 2013 9:09 PM

Profile: Sonia Lelii
IBM has developed a software toolkit that allows users to store and move data in multiple public or private clouds through a drag-and-drop method for data protection against service outages and data loss. The company has code-named the product "Intercloud Storage (ICStore)," and it uses an
---
December 16, 2013 3:04 PM
Struggling flash array vendor Violin Memory today dumped Don Basile, 11 weeks after he took the company public. Violin chairman Howard Bain III takes over as interim CEO, and the board has hired an executive search firm to find a permanent replacement for Basile.
---
December 16, 2013 10:42 AM
Nimble Storage showed that storage vendors can receive a favorable reception on Wall Street when it completed a successful initial public offering Friday. Nimble's debut comes on the heels of all-flash vendor
---
December 13, 2013 11:26 AM
Over the past year, Hewlett-Packard has made it clear that its storage future revolves around what it calls its converged storage platforms – the 3PAR StoreServ SAN array,
---
December 12, 2013 8:55 AM
Actifio CEO and founder Ash Ashutosh says the recent EMC reorganization shows the storage giant is coming around to his startup's way of approaching data...
---
December 6, 2013 10:15 AM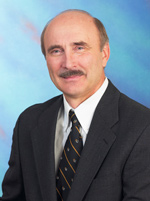 Profile: Randy Kerns
I've spent a lot of time talking to IT clients and vendors about archiving and backup,...
---
December 4, 2013 11:22 AM
Storage
Gridstore, which this year changed its strategy and product to focus on optimizing storage for Microsoft Hyper-V, today closed an $11 million funding round to bring its new system to market.
---