---
October 30, 2013 12:52 PM
CommVault went against the grain and reported better-than-expected financial results last quarter. That makes the backup software vendor "public enemy number one" to its larger competitors, according to


RSS Feed

Email a friend
October 28, 2013 9:36 AM
The premise of doing data reduction of stored information is that more data can be put in the available physical space. Storing more data in a fixed amount of space drives down the price of...
---
October 25, 2013 5:01 PM
Although Quantum's revenue declined over last year, CEO Jon Gacek said the backup vendor is in much better shape than it was 12 months ago. Quantum this week reported revenue of $131.4 million, which was below its guidance and down 11% from the same quarter last year. Gacek said the plus...
---
October 25, 2013 3:22 PM
Since the beta program for the Verizon Cloud Compute and Cloud Storage began earlier this month, Verizon Terremark has been pulling back the curtains on the storage used for those...
---
October 23, 2013 4:08 PM
If you need more proof that object storage is picking up steam, there is the
---
October 23, 2013 2:07 PM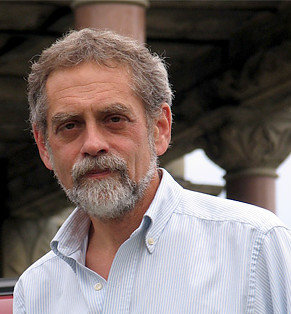 Profile: Rich Castagna
We're just a week or so away from the deadline for filing an entry in the Storage magazine/SearchStorage.com Products of the Year competition. If you're a storage vendor and you rolled out something new and cool—or upgraded an existing product to make it cooler than ever—you...
---
October 22, 2013 9:59 AM
The U.S. federal government shutdown and cautious IT spending caused EMC to miss its revenue goals last quarter and lower expectations for the year. The storage market leader reported revenue of $5.5 billion last quarter -- up 5% over last year but $250 million below expectations – and its new...
---
October 18, 2013 4:57 PM
Syncsort is splitting up. The company revealed this week that the data protection business spun off to form a company separate from the data integration business. The data integration side will keep the Syncsort name. The data...
---
October 18, 2013 1:43 PM
Nimble Storage is trying to become the next public storage company after filing its S-1 form for an initial public offering today. Nimble is right on time with its IPO...
---
October 17, 2013 3:09 PM
I keep hearing this question, and I keep responding "not anytime soon," rather than with a flat "no." I can understand why some may consider replacing file storage...
---