---
September 27, 2013 3:29 PM
Violin Memory finished its first day as a public company today, $146 million richer and with a day of disappointing trading behind it. Violin completed its initial public offering Thursday night, pricing shares on the New York Stock Exchange at $9 – the midway point of its target range – to...
September 26, 2013 9:19 AM
Don't expect Brocade to follow its Fibre Channel SAN switch rival Cisco into the world of flash storage arrays. During Brocade's Analyst Day Wednesday, Brocade CEO Lloyd Carney said
---
September 25, 2013 10:33 AM
When the Virtual Computing Environment (VCE) coalition began four years ago, the products its three founding company brought to the table were clearly defined and unique. Cisco contributed servers and Fibre Channel and Ethernet networking, EMC the storage and...
---
September 19, 2013 2:45 PM
U.K.-based Aorta Cloud is trying to rescue its soon-to-be-defunct cloud storage provider partner Nirvanix, and has apparently enlisted the help of IBM. The provider is also...
---
September 19, 2013 2:38 PM
Hewlett-Packard today upgraded its Application Information Optimizer (AIO) archiving application, adding support for the cloud and integration with the HP Intelligent Data Operation Layer (IDOL) search engine. AIO, which HP acquired when it bought Autonomy in 2011, is used to archive or retire...
---
September 18, 2013 11:42 AM
Storage
Hewlett-Packard (HP) has officially killed its Enterprise Virtual Array (EVA) SAN platform, telling customers it will stop selling the two remaining models next January. HP is steering customers instead to its Converged Storage portfolio, which basically means its
---
September 18, 2013 10:48 AM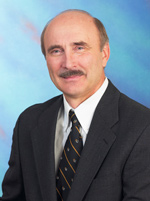 Profile: Randy Kerns
Dealing with information in IT operations includes delivering the resources to store and retrieve information as well as all the management and security requirements. Continued capacity demand creates challenges in adding more storage systems, adapting the data protection process for additional...
---
September 17, 2013 2:56 PM
The speculation about troubled cloud storage vendor Nirvanix was true: today the company took steps to begin closing its doors. Nirvanix did not comment on its future, but...
---
September 13, 2013 4:05 PM
Oracle launched two new ZFS-based storage appliances this week, gave them a new name and released benchmarks that the vendor claims show it is the fastest file storage system on the market. The new...
---
September 13, 2013 7:27 AM
Quantum this week took the wraps off its latest StorNext data management file system, adding performance, scalability and flexibility. StorNext 5 represents a substantial re-write of the...
---