---
August 9, 2013 9:27 AM
New FalconStor CEO Gary Quinn said the vendor has cut its ties with investment banker Wells Fargo, which the software vendor hired in December to pursue an acquisition of the company...
August 8, 2013 5:10 PM
Nirvanix, first out of the gate as a pure-play cloud storage provide, is facing a tough battle against
---
August 8, 2013 8:26 AM
Storage
This has been a tough year for server-side flash pioneer Fusion-io, and it probably has yet to hit bottom. Fusion-io Wednesday reported disappointing sales for last quarter, and expects things to get worse this quarter. This comes after it revealed in January a slowdown of buying from its...
---
August 7, 2013 9:42 PM
 Caringo Inc. recently launched its CloudScaler 2.0, adding support for Amazon S3 support and transparent disaster recovery options for cloud service providers. The company now joins a growing number of companies  like Cleversafe Inc. and Amplidata that support Amazon APIs. "This allows S3...
---
August 7, 2013 7:53 AM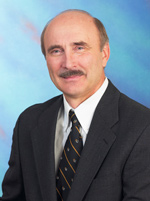 Profile: Randy Kerns
I had a long discussion with an IT director for a large company this past week, and we talked about his views on open source software. Basically, he said he considered open source for...
---
August 2, 2013 1:43 PM
The DXi data deduplication disk system still isn't working out for Quantum as planned. The DXi platform and
---